Thanks to its essential lines, Versus 1M adapts perfectly to all types of treatment rooms. The electric height adjustment and the manual backrest make it practical and versatile to use.
Ideal for: massages, face and body treatments, hair removal, treatments with aesthetic equipment.
MANUAL ADJUSTMENT OF THE BACKREST
This table is equipped with a totally manual back adjustment through the use of a practical gas spring. With a simple gesture it is possible to adjust the backrest bringing the bed from a totally horizontal position to a maximum inclination of 72 ° ± 2 °.
MATTRESS WITH FACE HOLE
Versus 1M is equipped with a mattress with a face hole and filling pad. The practical face hole has been designed to ensure maximum comfort for the client when in the prone position, while the padding of the filling pad guarantees total relaxation for the client when in the supine position.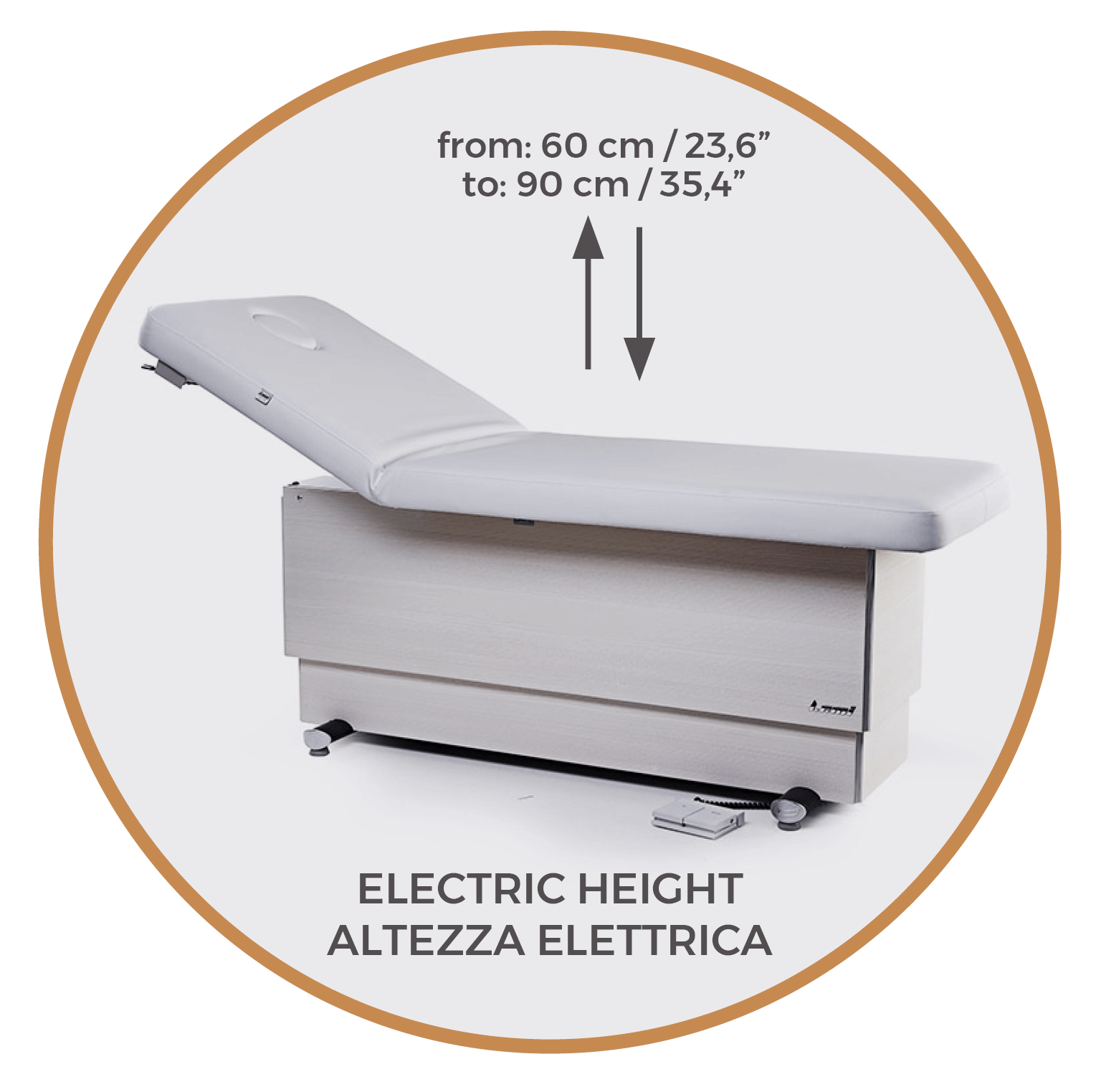 ELECTRIC HEIGHT ADJUSTMENT
The Versus 1M bed is electrically adjustable in height with a practical foot pedal. Being able to adjust the height of the table from a minimum of 60 cm to a maximum of 90 cm allows easy and comfortable access to the guest, as well as allowing the operator to adjust the table according to their needs to reach the position of more adequate work to carry out the treatment correctly.