Translated as "moments just before sunrise", Six Senses Shaharut offers an enchanting escape in the scenic Negev Desert. Designed to preserve and reflect the natural landscapes, the luxurious hotel is carefully inserted into a spectacular rock face from where you can enjoy panoramic views and spectacular sunsets over the sumptuous sand dunes.
Located in the pristine Arava Valley in the southern Negev Desert, Six Senses Shaharut is a 45-minute drive from Ramon International Airport and four hours from Jerusalem and Tel Aviv. The location is both idyllic and intrepid, perfect for those looking to venture out and discover Israel's natural and archaeological sites or for sports such as mountain biking and rock climbing. Further afield, Petra, Masada and the Dead Sea are waiting to be discovered.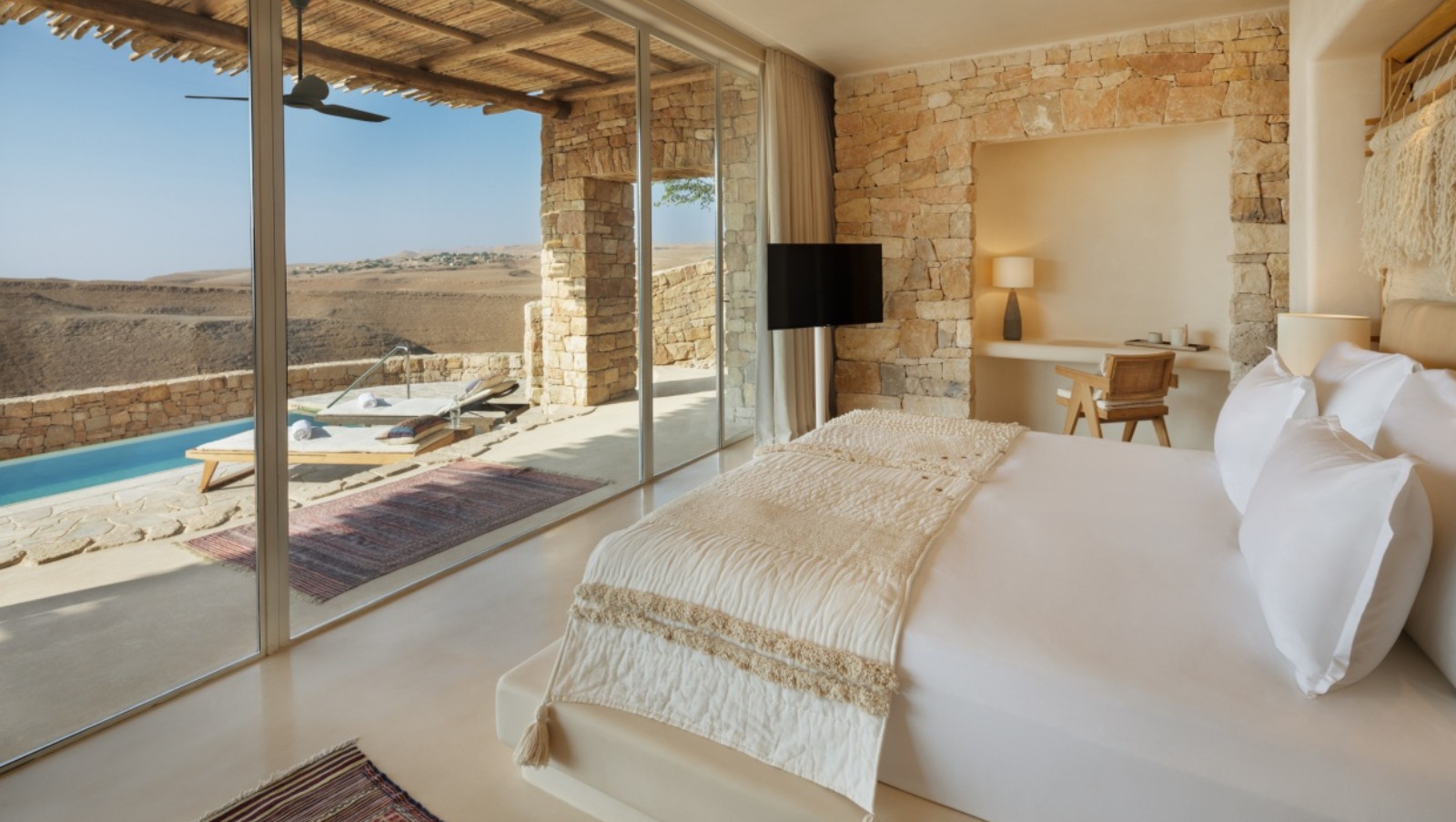 All 60 suites and villas have been inspired by the landscape and built using local rocks, pigments and crafts to better allow guests to connect to the desert environment. The natural colors and fabrics create a relaxing atmosphere. Sustainable architecture and reduced external lighting to maximize undisturbed views of the starry sky.
Six Senses Spa Shaharut in Israel includes six Lemi-equipped treatment rooms and one presidential spa suite. Saunas, Turkish baths and hammams are separate for men and women. The Six Senses Spa hotel in Israel also offers an 18m indoor swimming pool, a 25m outdoor lap pool, a fully equipped gymnasium and a yoga studio overlooking the desert. There is a Nail Bar for manicures and pedicures, which also offers a moment of relaxation in which to enjoy a healthy drink. The Alchemy Bar is a fun experience to create your own blend of all-natural, botanical wellness products.