A sanctuary of wonder on the Coast of Riviera Maya. Among the mangroves of the magical Riviera Maya, ancient roots and a future-focused commitment to sustainability blend in a mesmerizing dance. Seek serenity in our spa, and uncover your sense of wonder in Tulum's masterpieces – from the architectural savvy in nearby ruins, to the cool clarity in underground cenotes.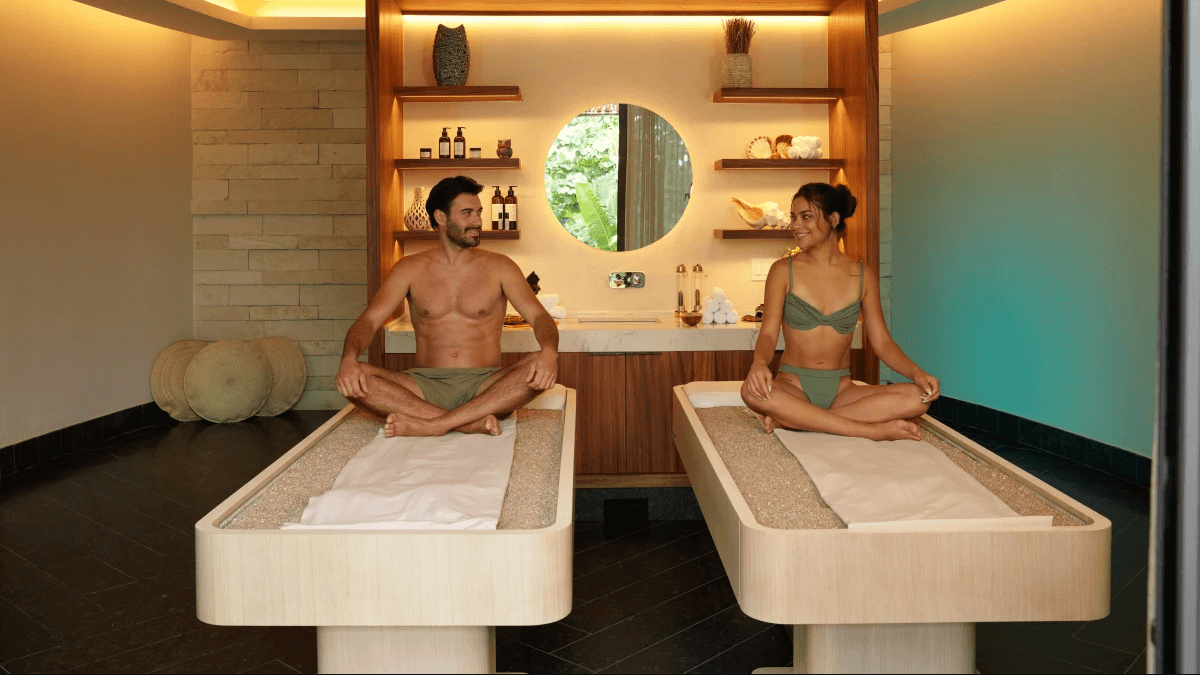 Conrad Spa Tulum
Sixteen treatment rooms and a menu of transformative spa services invite you to indulge in a sensory escape for mind, body, and spirit. Tradition, art, and science meet in a jungle sanctuary. At Conrad Spa Tulum, each experience is more than a spa treatment: it's a step on a journey to complete wellbeing, inspired by ancient rituals and local elements.
Inspired by the gods
Each ritual begins with a cleansing copal limpia ceremony and a guided meditation. Our skilled therapists will guide you on a multisensory escape as you connect with the Mayan gods of sun and wisdom.
Herbal therapies
Our therapists use herbs from our garden to prepare the oils, scrubs, and ointments used during your treatments. Relax by the pool and feel the healing power of an herbal compress made just for you.
Sacred Healing
Let our in-house shaman transport you to a time of ancient wisdom with a purifying gratitude ceremony accompanied by the sounds of an expert healer. Connect more deeply with nature in a sacred cenote ceremony.
Water ritual
Cleanse body and spirit in an outdoor dynamic pool and revitalize with sauna, steam, and cold plunge. Complete your journey in our Spa Bar and taste a healthy twist on the region's traditional flavors.